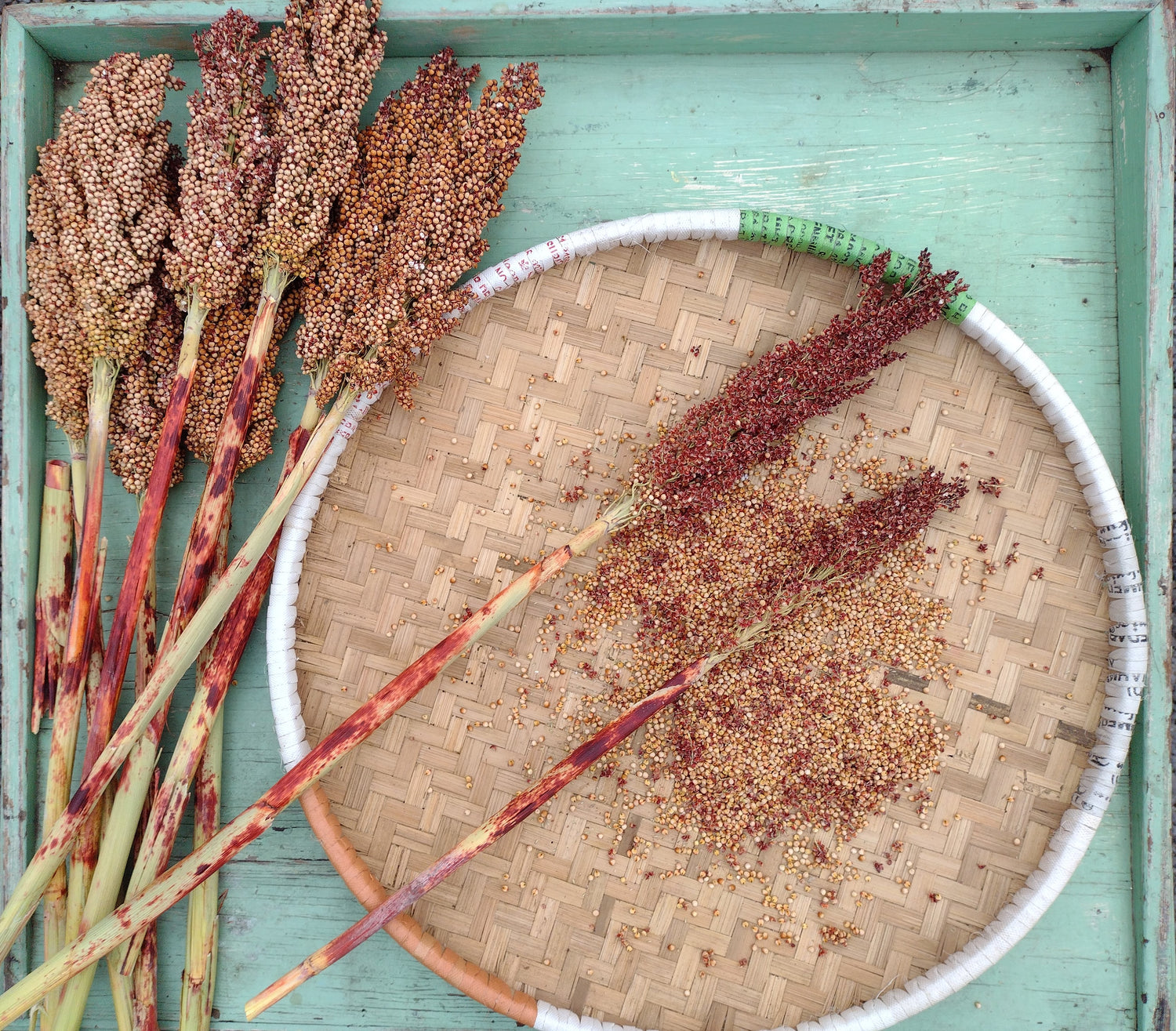 Mission
Our mission is to regenerate culturally-important varieties
and seed-keeping traditions from the African Diaspora, while uplifting black
seed stories and empowering aspiring black seed stewards. We do this through
growing and distributing seeds, and by educating and building community. 
Our vision is to help black growers reclaim our
relationship to our seeds and to support the development of seed sovereignty
for African-Diasporic people in the Americas.
We believe that cultivating seed sovereignty- the right
of communities to self-determine their seed systems, and to locally-grown,
culturally-relevant seed- is essential to preserving our heritage, to
building resilient and vibrant communities, and to creating a strong
agricultural foundation for future generations.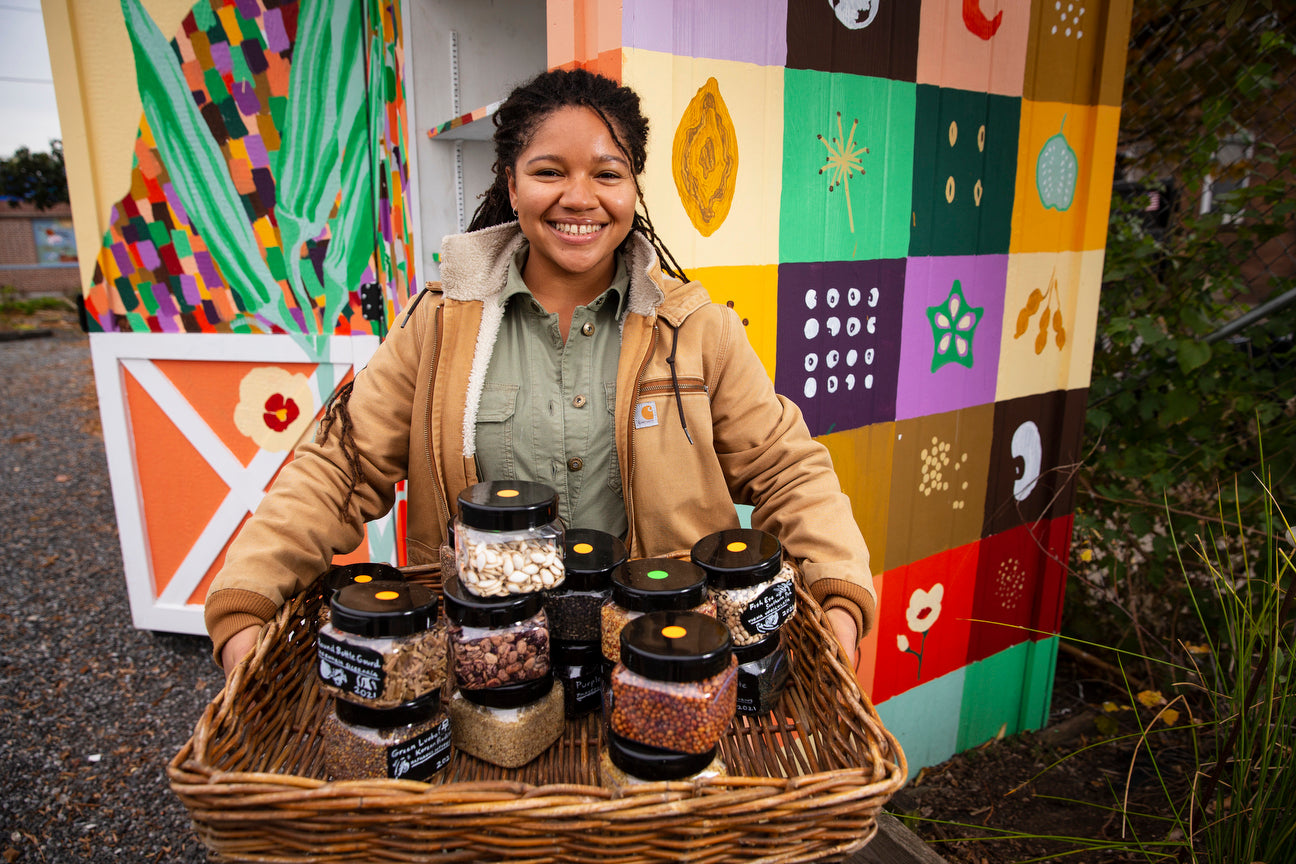 Sistah Seeds' founder, Amirah Mitchell
Amirah is a farmer, seedkeeper and community educator who has worked in agriculture and food justice since 2007. She holds a B.S. in Horticulure from Temple University, studied agriculture in Brazil and Panama, and has farmed in Massachusetts, Georgia and Pennsylvania. She gives community workshops on seed-keeping and agroecology.
In 2021, Amirah founded Sistah Seeds to connect black and brown growers to our culturally-important seeds. Sistah Seeds is one of a small but growing number of black-owned seed businesses in the U.S., changing the landscape of the seed industry. Together, we are part of a multi-ethnic, multi-national movement of farmers and seed-keepers, working to preserve our heritage and create a strong agricultural future for our communities.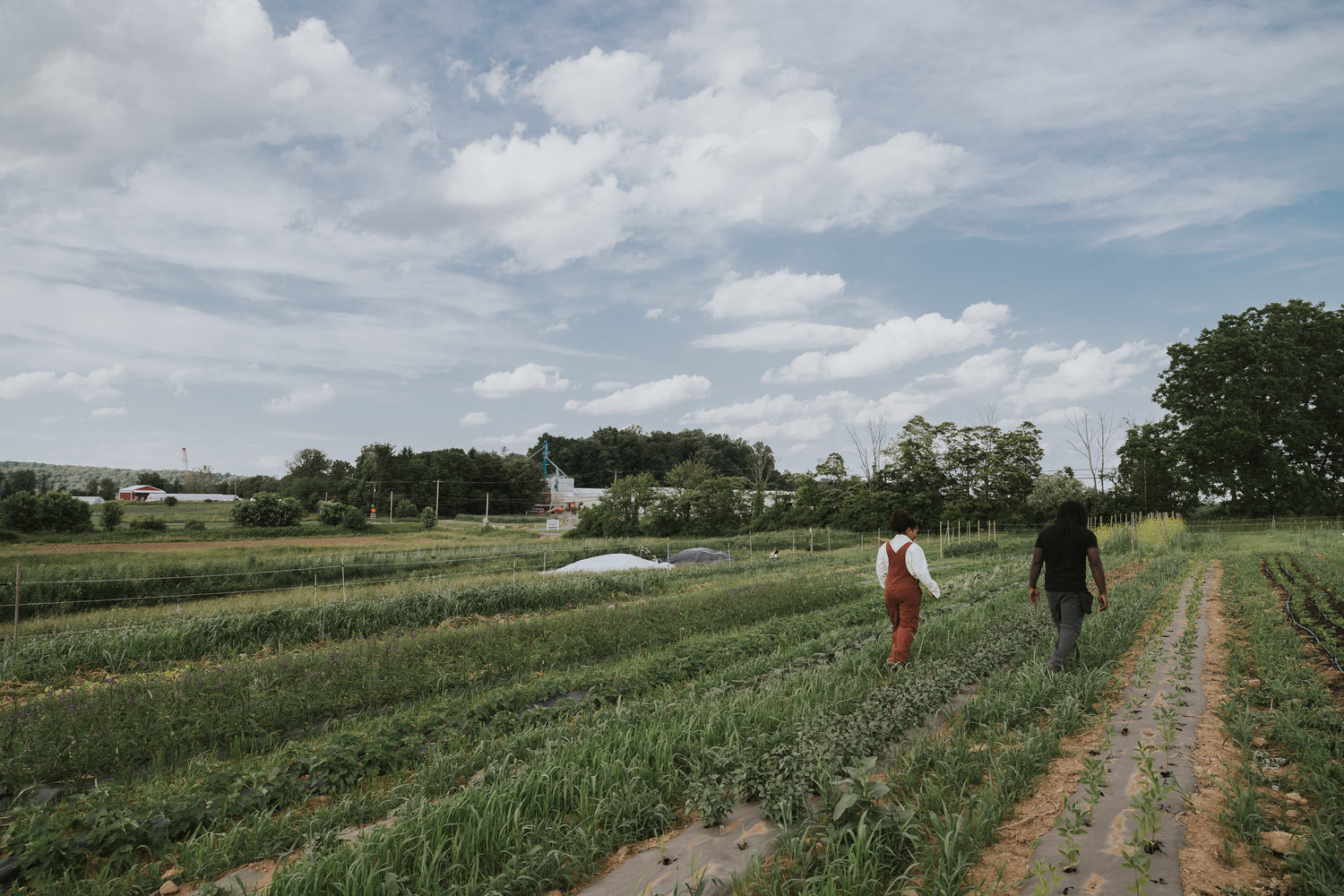 The Farm
Sistah Seeds grows all its crops on 1.5 acres in rural Pennsylvania. We use low-tillage, low-input, sustainable farming practices. Our seeds are open-pollinated, never genetically modified, and always grown with love and respect.